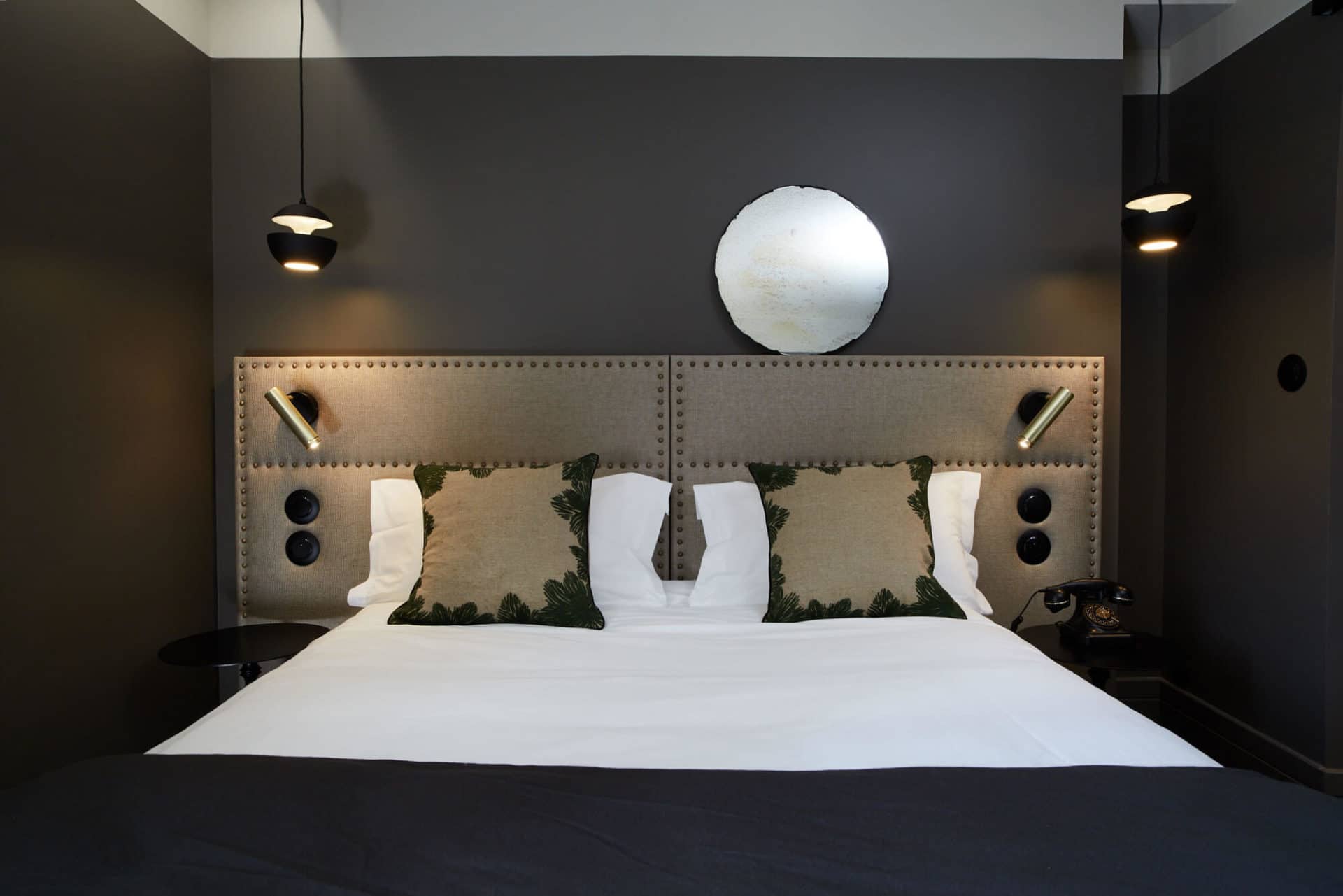 The Hotel de l'Abbaye: atypical rooms, spacious and singular
Our rooms were decorated thought and imagined in a way to create different ambiances and styles. Everyone has been framed with care, in up to date style, not missing to conserve the all architectural aspects
Ecrin
True soft nest, small, cocoon cosy and comfortable providing the last standart of equipments.
Ideal for a stay in single or couple. These charming bedrooms remain quiet and peaceful.
information
1 to 2 persons
Double bed size 160 cm
Shower
Room size from 15 to 17 m²
Services
Wifi
Mini-bar
Save box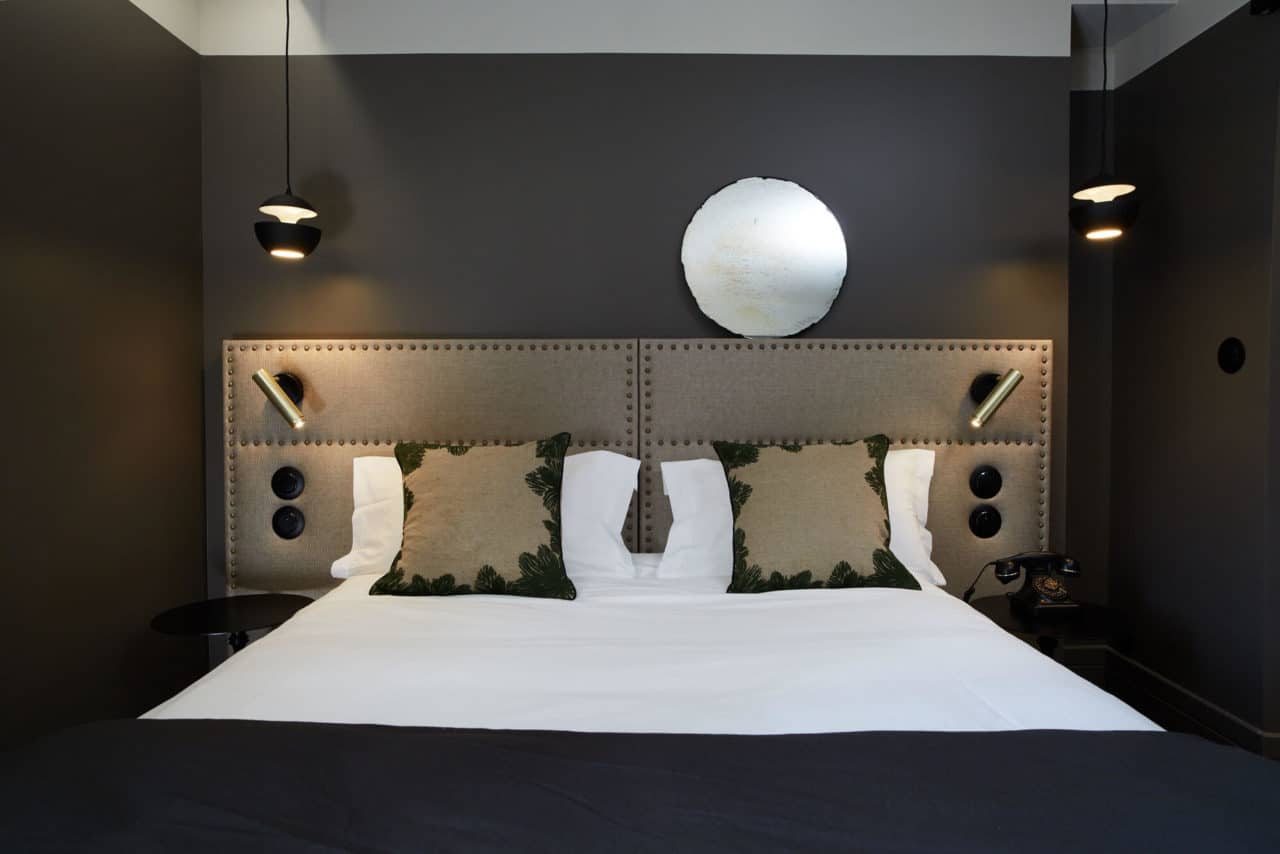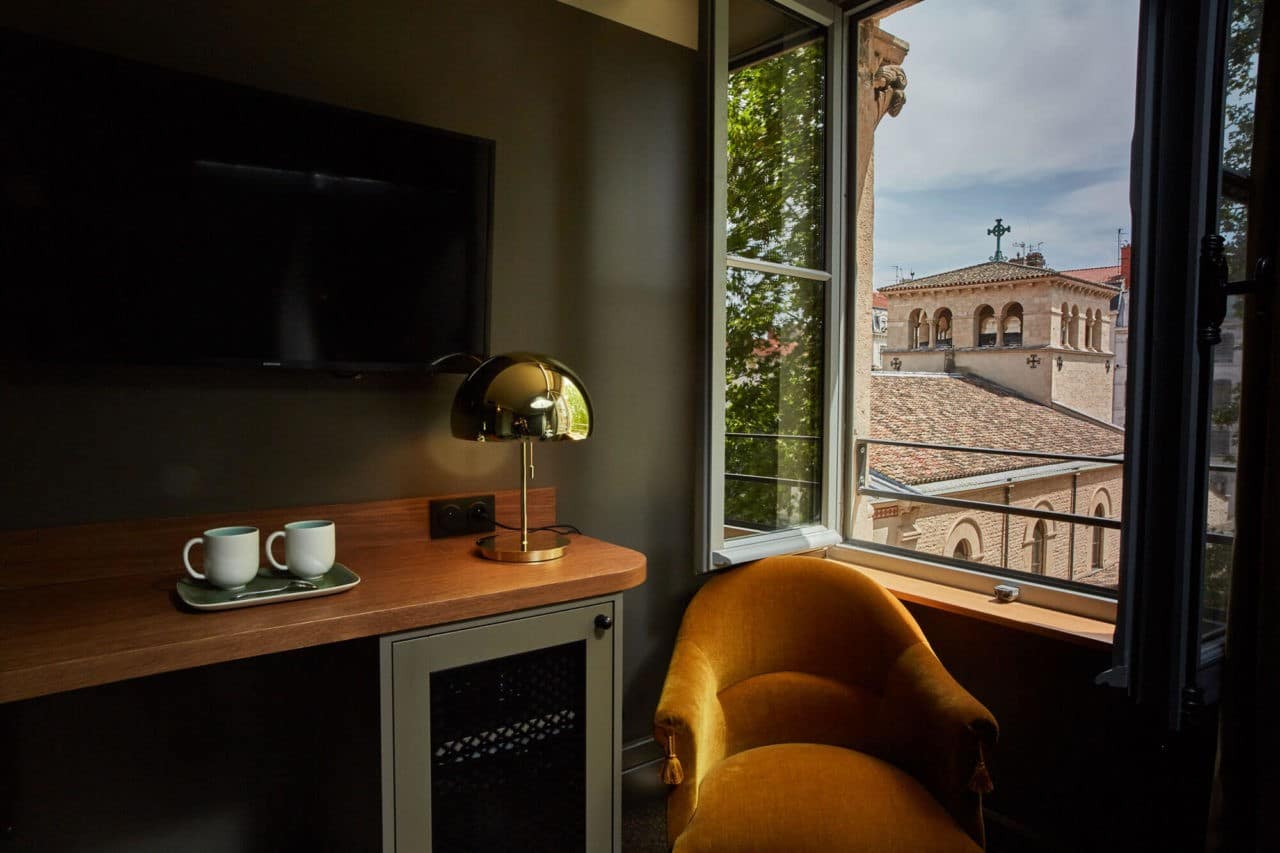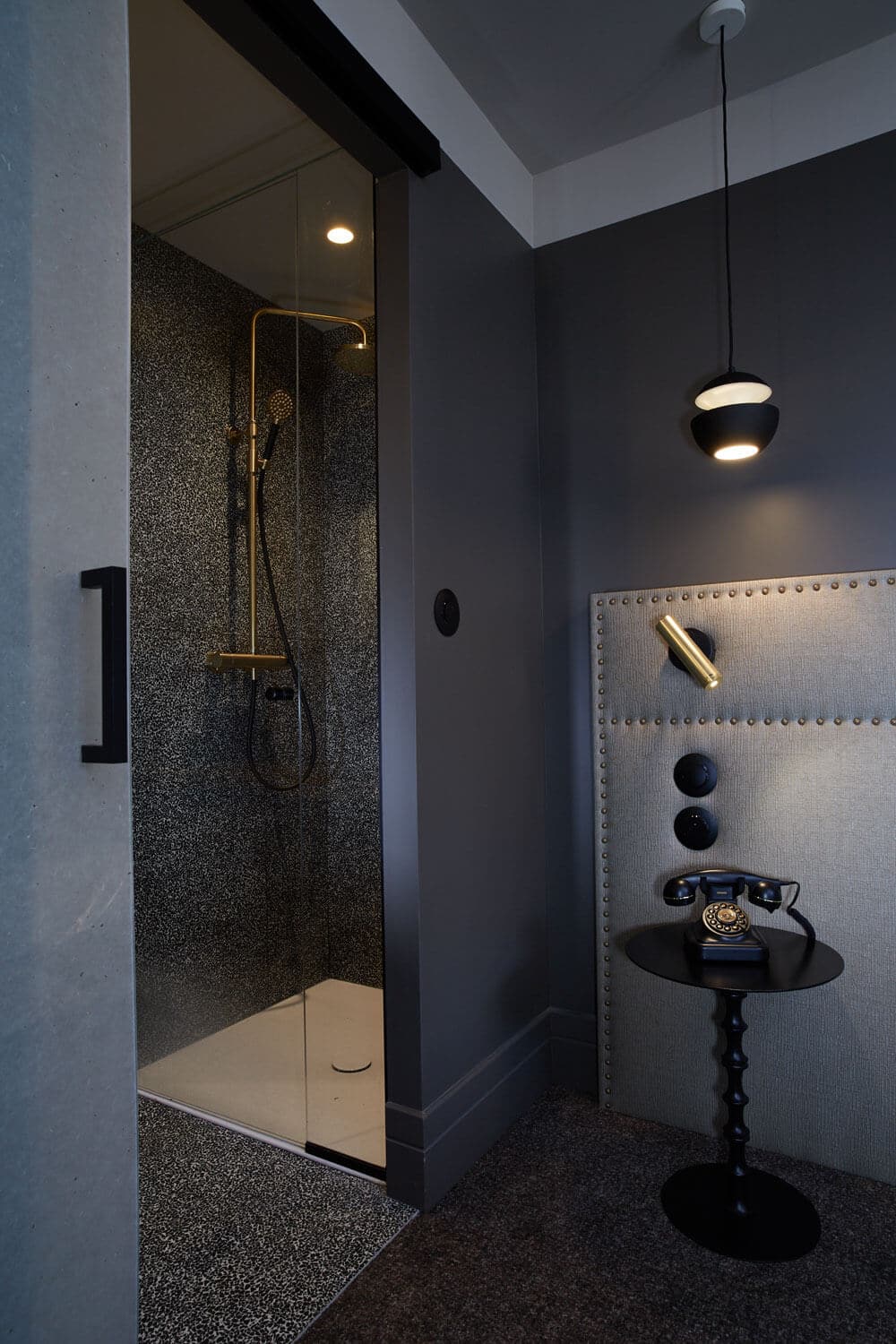 L'Élégante
Preciously framed, they include large sofa for three persons family or couple wishing to spend several days in spacious and comfortable bedrooms.
information
1 to 3 persons
Twin bed size 180 cm
Bath
Room size of 25 m²
Services
Wifi
Mini-bar and coffee machine
Save box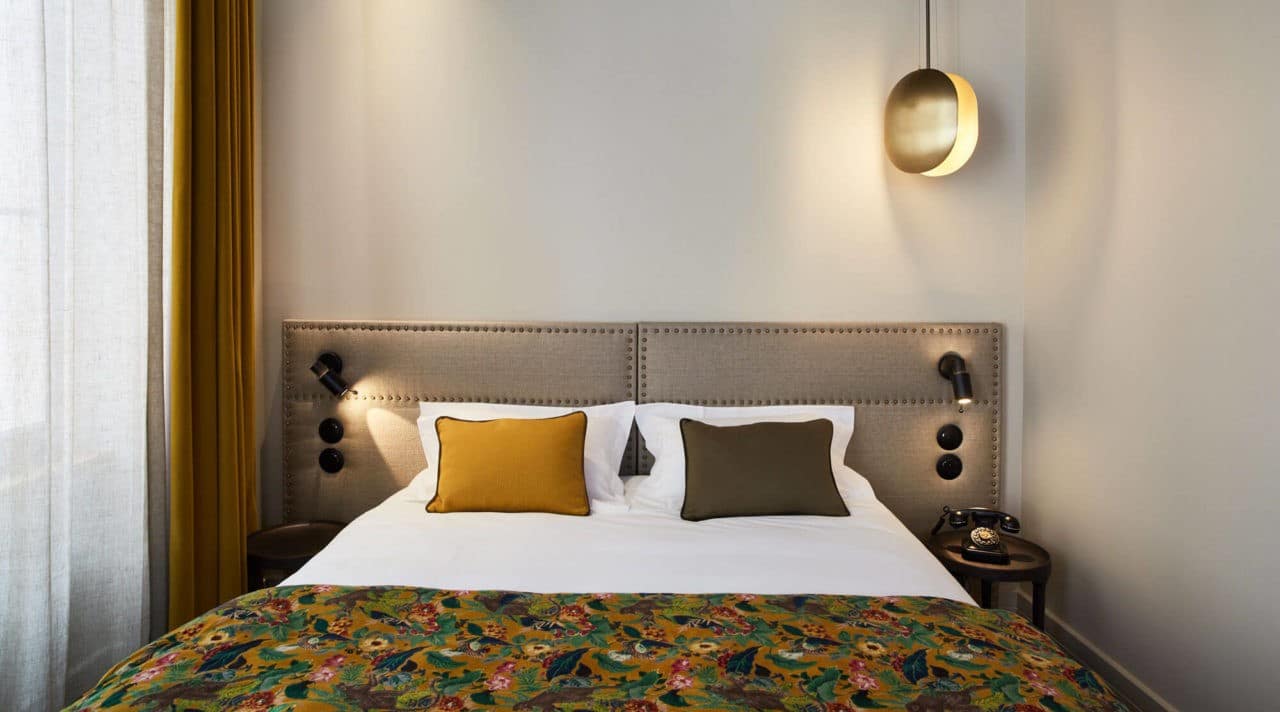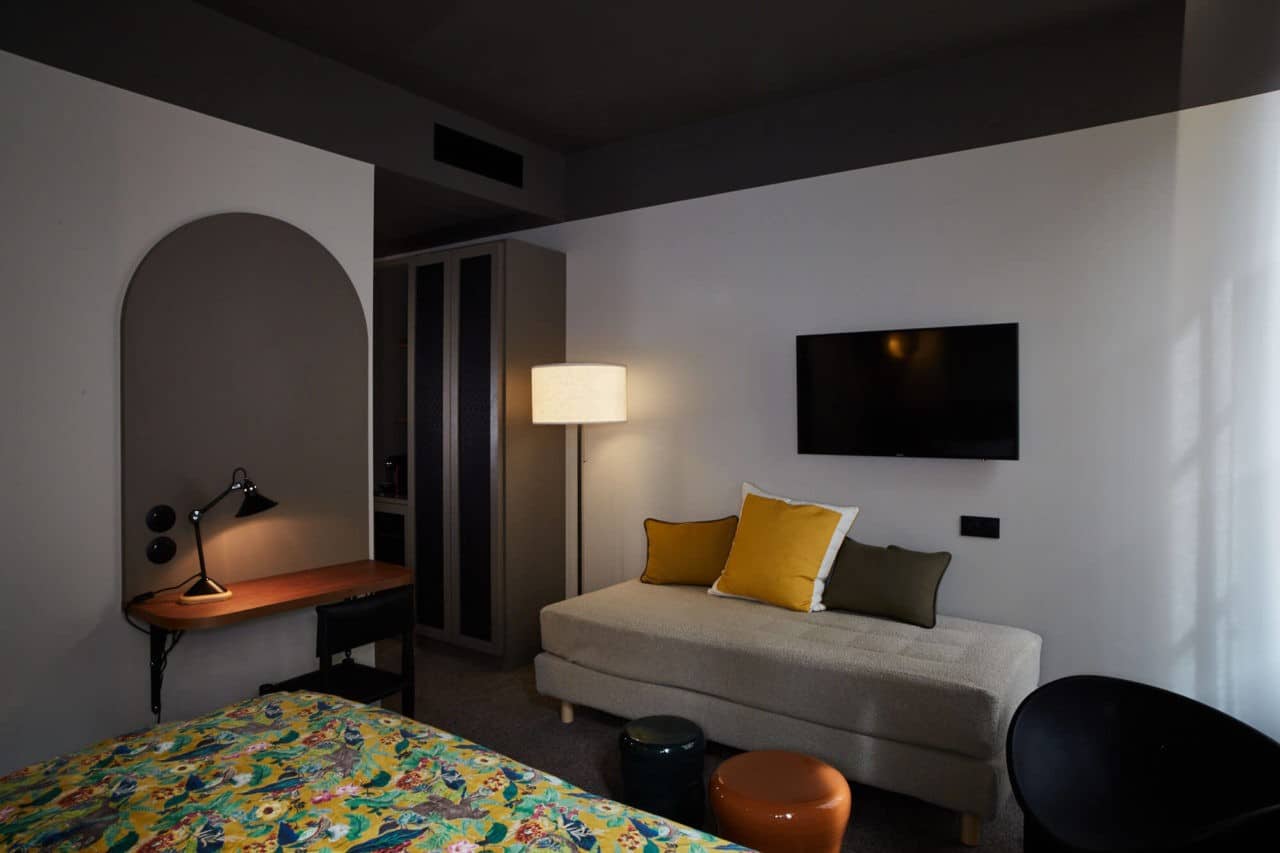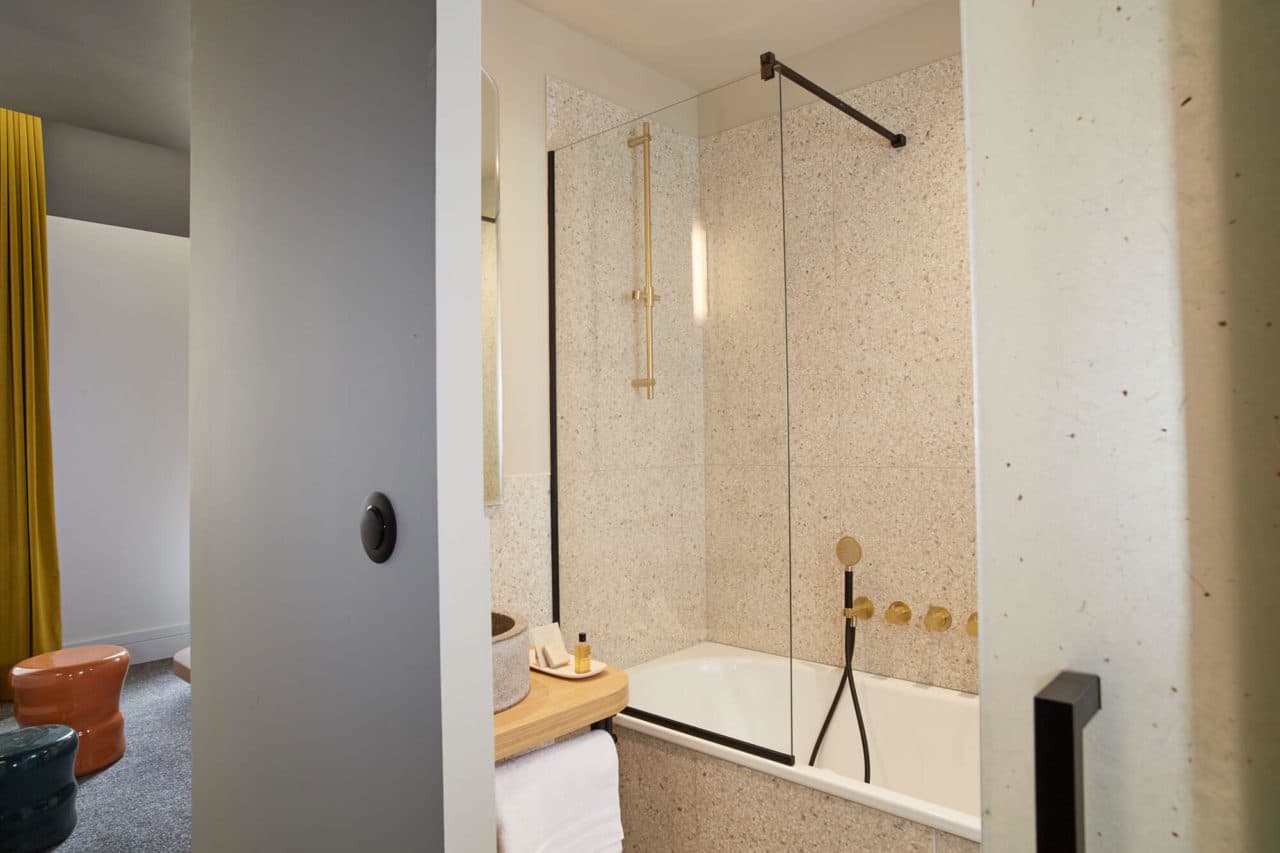 Signature
Luminous ! These junior suites are spacious rooms full of charm and character, they offer a sitting room corner with an amazing view on the Abbey.
information
1 to 4 persons
Twin beds size 180 cm
Shower or bath
Room size of 28 to 31 m²
Services
Wifi
Mini-bar and coffee machine
Save box
View on the Abbey