Welcome toHotel de l'AbbayeAinay - Lyon 2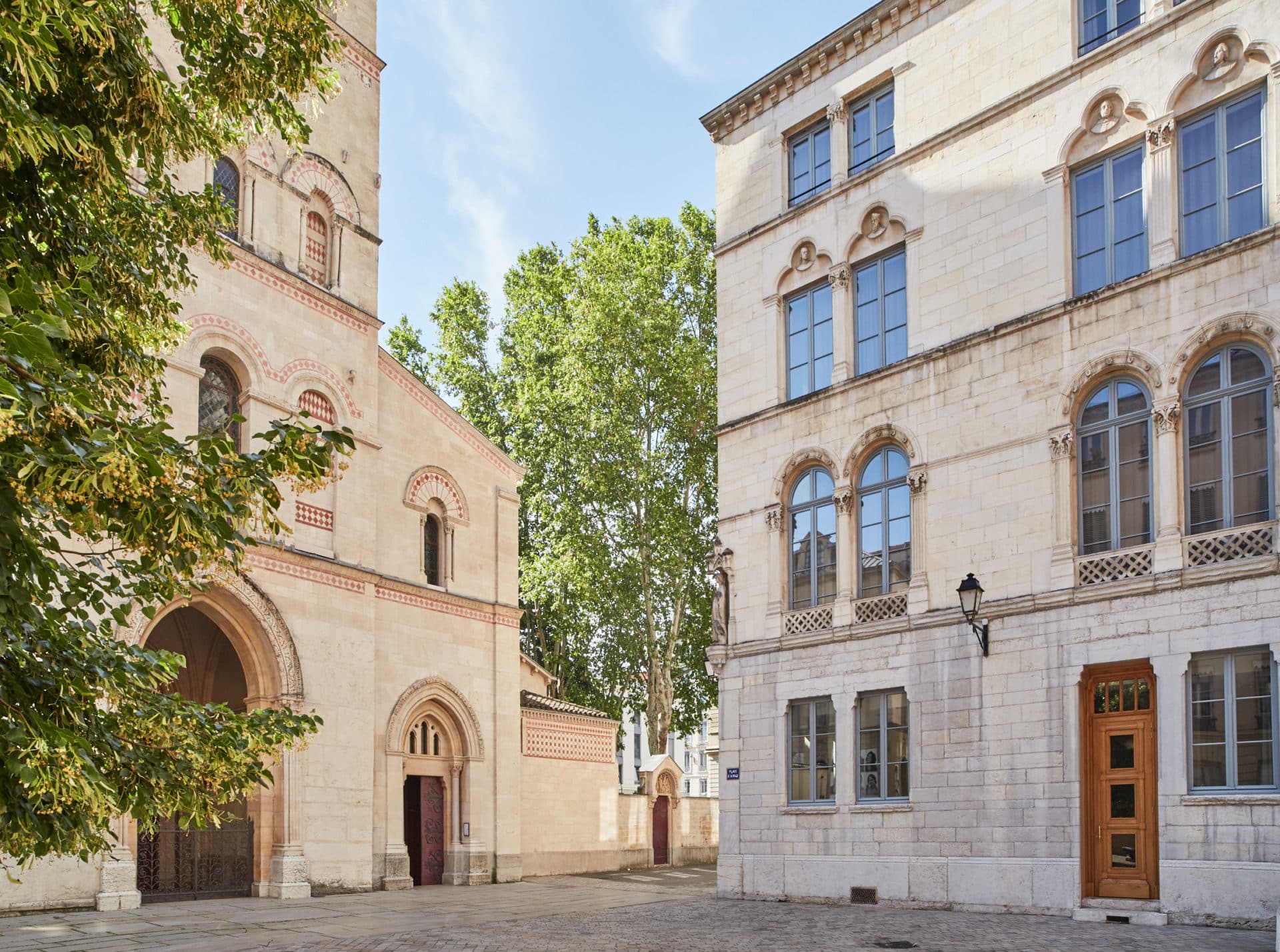 Hotel de l'Abbaye has the true spirit of Lyon,
but is not as classic as it looks …
Hotel l'Abbaye is an authentic spot, intimiste and full of charms, located right in the heart of the city part of Lyon. This strategic spot will let your reach the famous place Bellecour, the largest square in Europe, in a few minutes walking. This historical location has been framed, with care, making sure to preserve the soul of the past.
Attentive to the confort of customers the entire team is at your disposal for you spend the most enjoyable stay.
Our bedrooms
Good taste and calm
The Hotel of Abbaye has been refurbished and decorated by well known decorator of Lyon "Maison hand".
We provide 20 luxury and large bedrooms, on three floors, three atmospheres : seventies, rawstyle and cocooning.
We offer different standards of suite to answer your wishes.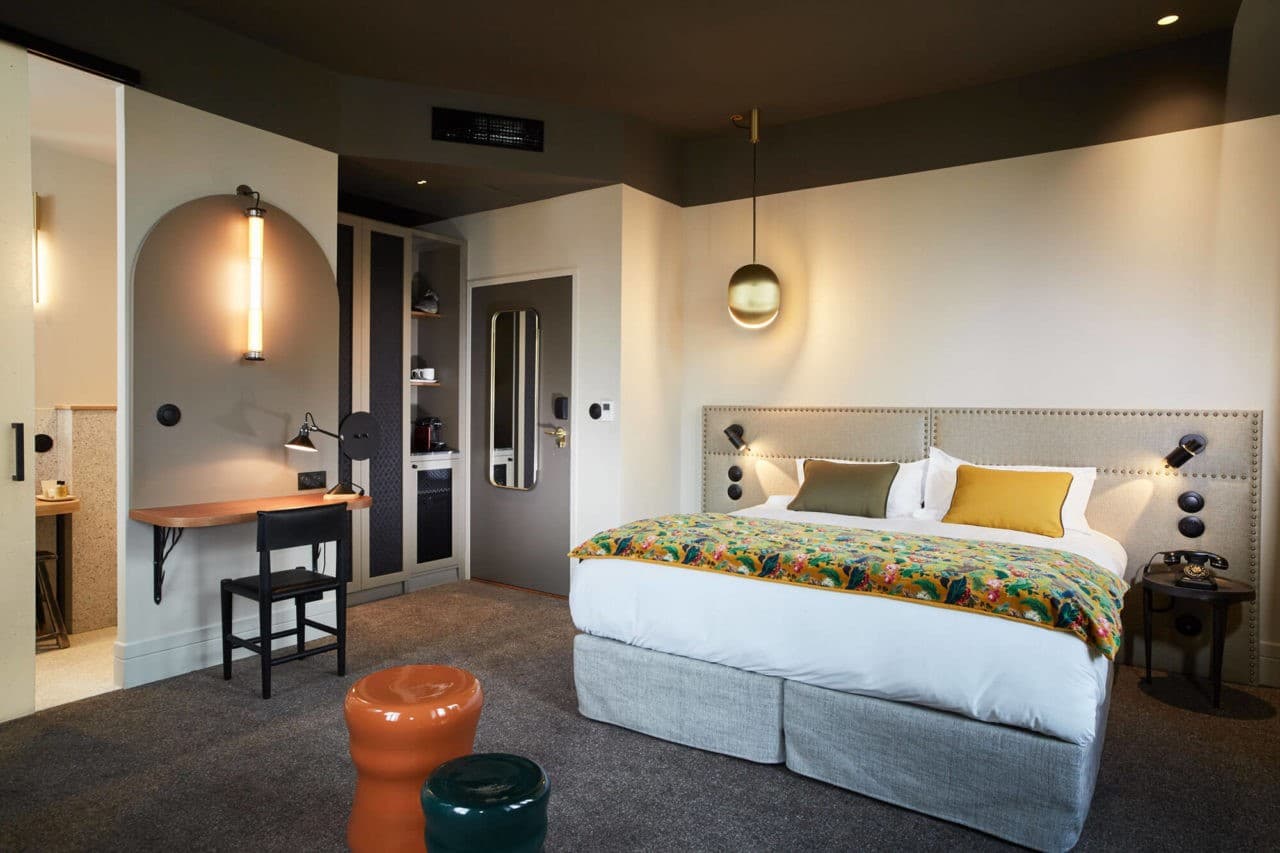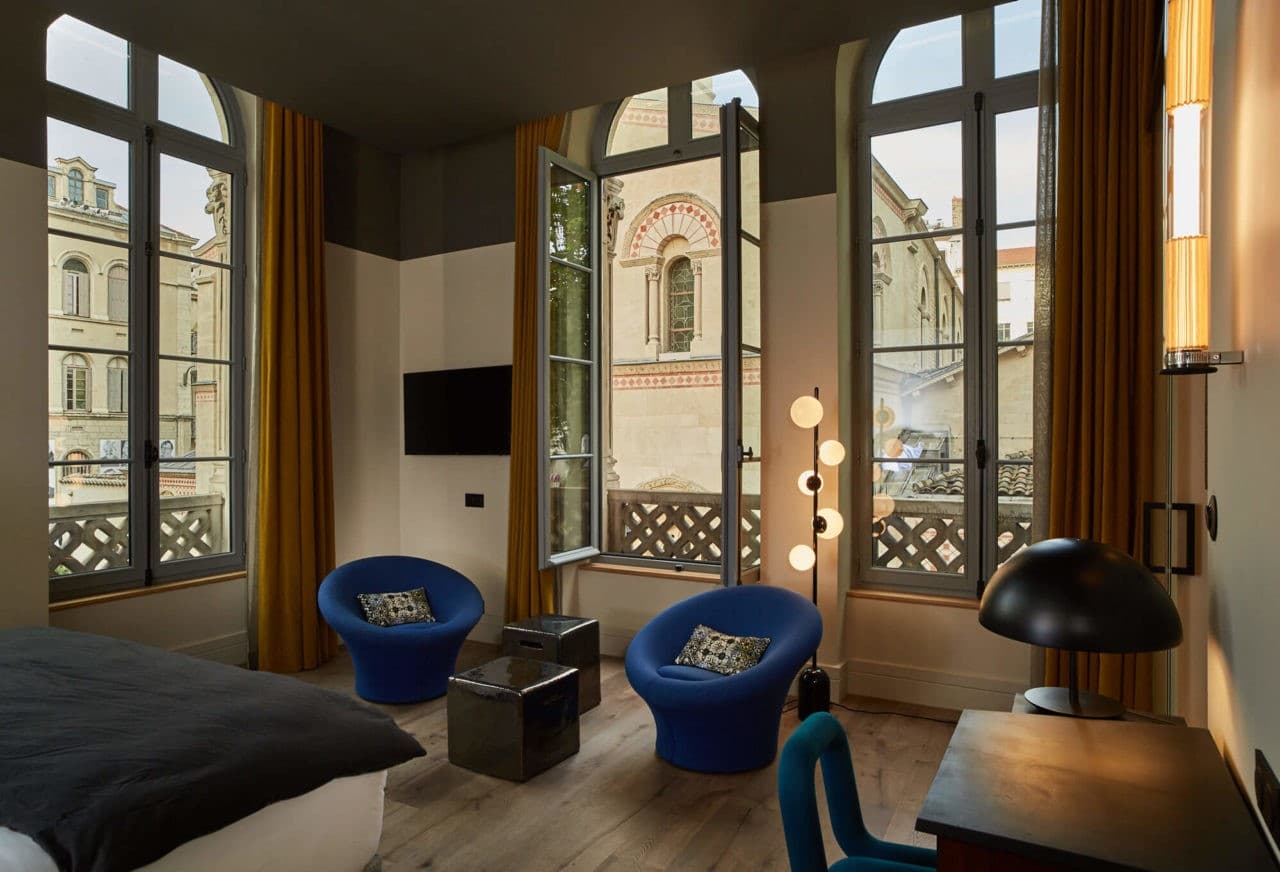 Our restaurant and café
L'Artichaut
An restaurant : L'Artichaut, we provide fresh cooking from the local market in respect of seasons.
Welcome to the restaurant midday and evening from Tuesday to Sunday midday.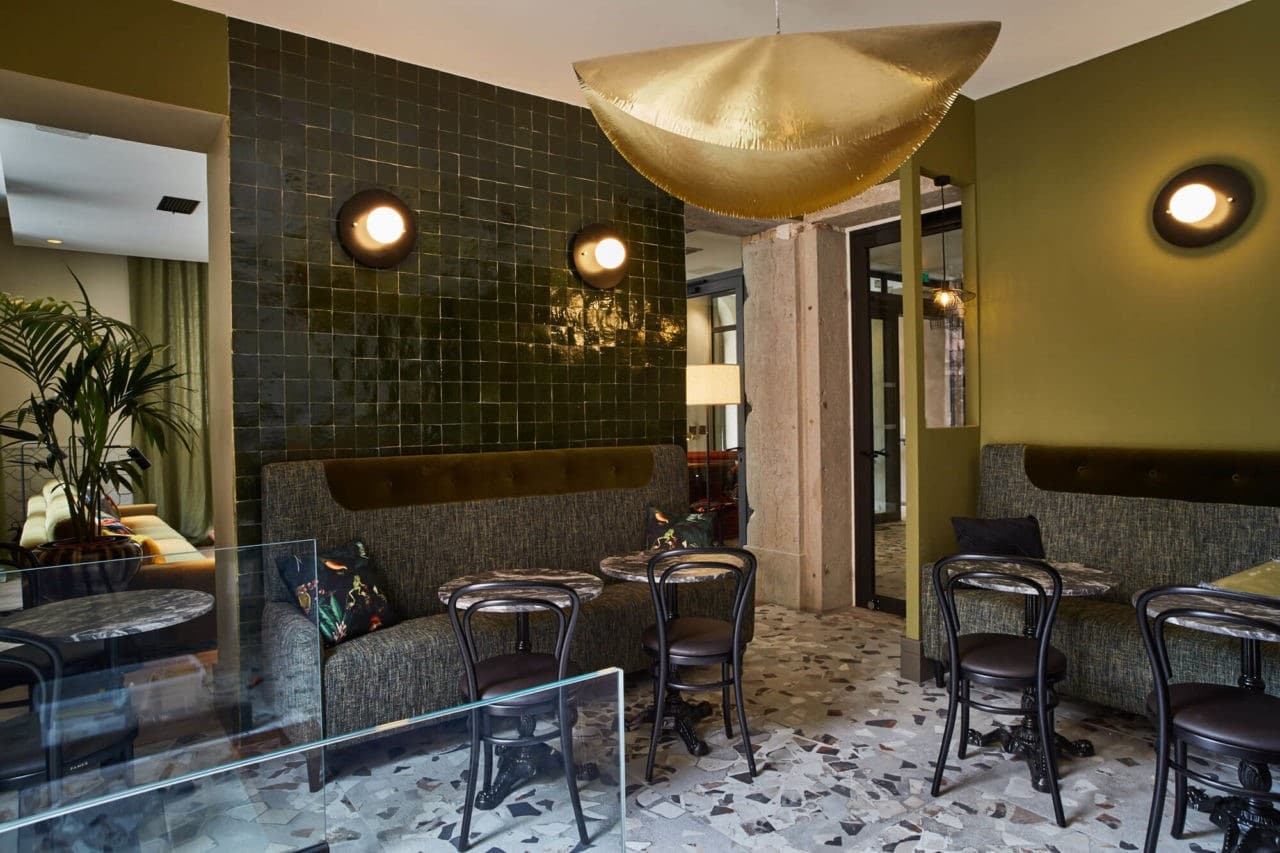 Dear customers,
In this precious place I have the pleasure to welcome you. I thought and worked on this project as I would have done it for my own mansion with charm.
Typical rooms : Authentic and smart.
I inspired this place from my own image hopping you feel at home.

Arthur LAEUFFER
Owner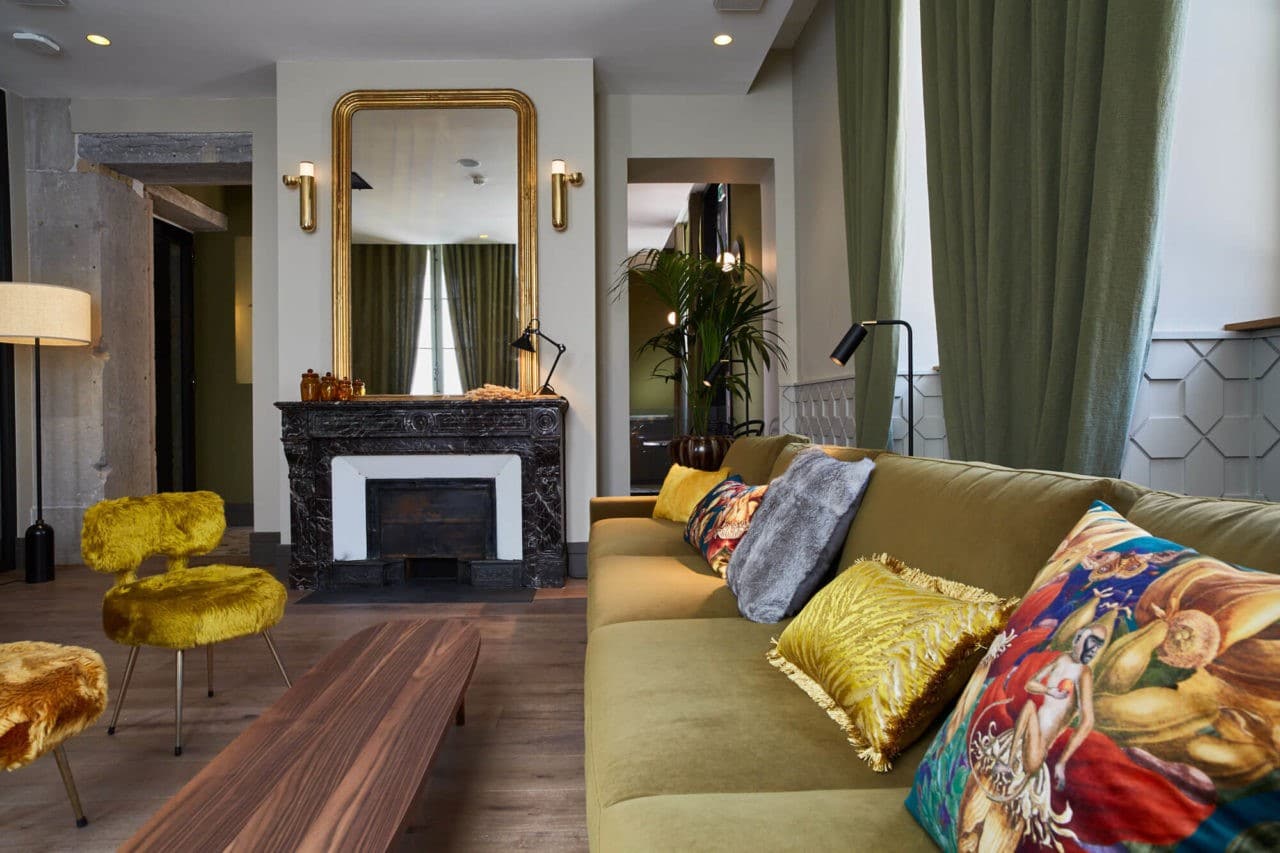 The district
Ainay is the central place in the peninsula of Lyon, located between the old Lyon, place Bellecour, and Confluence where Saône river meet the large river Rhone. At every street corner you will discover precious architectural jewels. Between Rhone and Saône this district improved it self in good maintenance of old buildings, in wishing many pedestrian streets to preserve serenity.