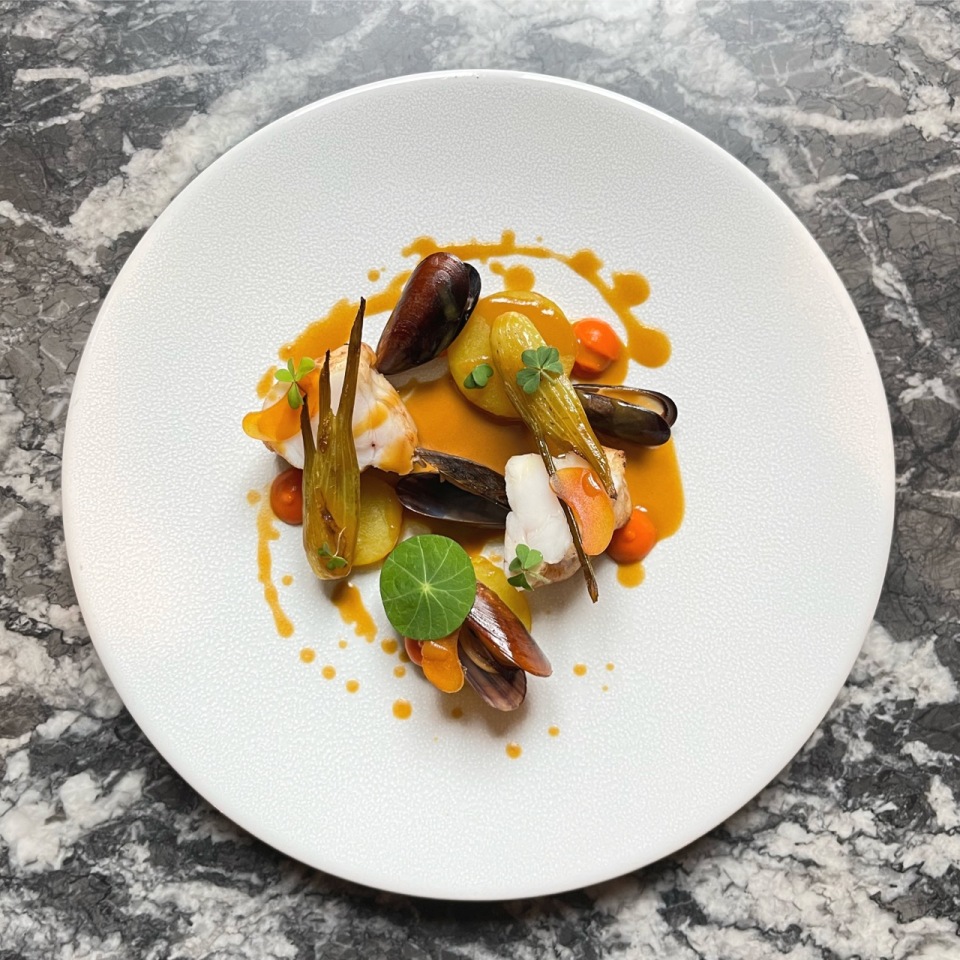 A fine and tasty cuisine
L'Artichaut, a bistronomic restaurant located on the ground floor of the hotel, is open to all: hotel residents, local residents or visitors for a day. Chef Clément Lopez draws his inspiration from our region to offer you refined and tasty cuisine, made from the region's finest produce.
Our restaurant l'Artichaut has been awarded the "Assiette Michelin" distinction, the aim of which is to highlight all the quality restaurants that meet the following definition: "Quality of the products and the chef's skill: simply a good meal."
And since October 2020, we are delighted and honoured to be part of the Collège Culinaire de France, a committed collective that promotes the work of quality producers and chefs who transform and sublimate their products.
Open Tuesday to Saturday I Midday (12:00-13:30) and Evening (19:00-21:30)
The Artichoke cellar
The Artichaut cellar contains over 150 references and 2,500 bottles. Premier and Grand Crus rub shoulders with wines from independent and passionate winemakers who know how to make their love of the land felt. The environmental factor is also taken into account in the choice of winemakers, favouring those for whom ecological responsibility is not just a commercial aspect.